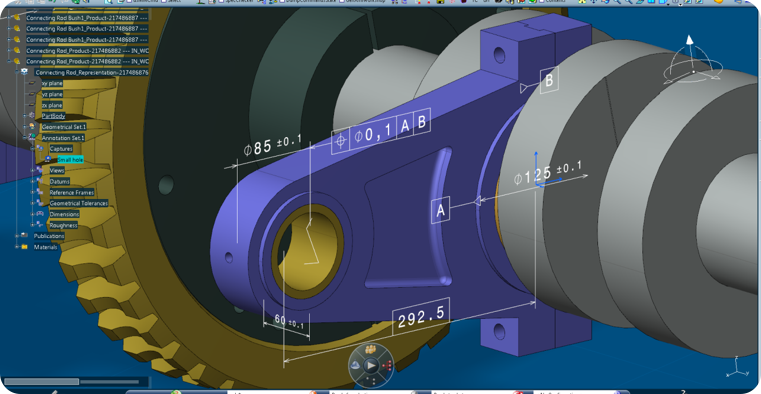 When deadlines for producing a new part are tight, it's incredibly frustrating to be held back by delays in the design process. For one thing, having to deal with multiple 2D drawings to describe a single 3D part can be confusing and very time consuming.
Read More
Topics: Automotive - 3D Master
For a long time, two-dimensional or 2D drawings played a central role in the process of designing and building products of all types. In fact, in many industries, they still play a key role in the design process.
These drawings usually provide an understanding of how the product will function and will be manufactured as well as the dimensions and tolerances needed to ensure fit and functionality.
Read More
Topics: Automotive - 3D Master
Manufacturing companies and organisations are constantly facing global pressures to drive innovation and be first to market with their new products, all whist trying to ensure the highest quality, yet for the lowest price.
It's not the easiest process and pressure to deal with, but one that Engineering Managers have to be on top of.
Read More
Topics: Automotive - 3D Master